Relevant links:
https://twitter.com/Indigo_protocol
https://app.indigoprotocol.io/









Summary
This is a proposal for creating 3 new liquidity markets to support Indigo iUSD stablecoin, iBTC and iETH for lending and borrowing on Liqwid v1.
Project and Token(s) Overview
Indigo is an autonomous synthetics protocol for on-chain price exposure to real-world assets, built on Cardano. iUSD is a decentralized and overcollateralized Cardano native stablecoin powered by Indigo synthetics, iBTC and iETH are Cardano synthetic versions of BTC and ETH from Indigo.
iAssets Market Reasoning
The protocol currently has a total collateral ratio of 209%, iUSD is the largest stablecoin on Cardano by circulating supply and Indigo is the 2nd largest by TVL on Cardano.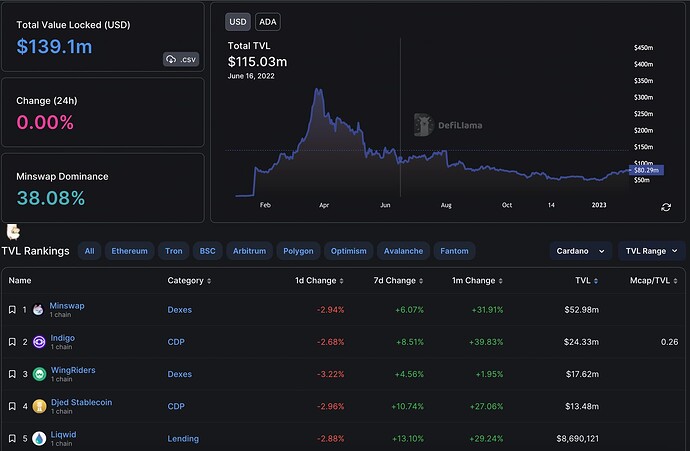 Security Considerations
Smart Contract Risk of Indigo iAssets - Indigo smart contracts were built by MLabs and audited by MLabs audit team. The protocol has been live on Cardano mainnet since the end of November 2022.
The full audit report can be found here: https://3518343282-files.gitbook.io/~/files/v0/b/gitbook-x-prod.appspot.com/o/spaces%2FnyeBVQAS0X1aGXABzyhK%2Fuploads%2Fn8MhvnBuo4FsyIxrimPt%2F2022-12-09-Indigo-audit-report-rev-1_2.pdf?alt=media&token=b4d0169f-6476-42cd-a38f-a2afe2280c86
Indigo has released the following articles to highlight the stability of iUSD with its Triple-Peg Mechanism and efficient liquidations.
Stablecoin Risk Unlike DJED which has a redemption model executed entirely on-chain, Indigo iAssets currently do not support redemptions for iAsset holders. This poses a serious risk to the Liqwid protocol in the face of unforeseeable future de-peg events and must be properly accounted for with the launch of Liqwid iAsset markets. As such we propose launching the iUSD market with a 0% collateral factor. iUSD holders will be able to supply and earn interest but will be unable to use iUSD as collateral to borrow assets. This means iAssets will pose no risk to the protocol in the event of a future de-peg event.
*This will also apply to iBTC and iETH markets and will only be updated when Indigo deploys a redemption pool to enable iAsset holders to redeem their iAssets in the protocol at par value and has proven redemptions working at scale.
Oracle Risk In addition to the risk outlined above the Indigo team is also running their own centralized price feeds. To our knowledge they have complete control over the oracle price data and are the sole trusted source for updates which is arguably the largest single point of failure for any DeFi protocol and one that must also be addressed by their team before any iAssets can be listed as collateral.
Specifications
The Liqwid Labs developers have completed the technical work to list the iAsset markets including: testing the proposed iUSD stablecoin, iETH and iBTC interest rate models, configuring the iUSD, iBTC and iETH oracle price feeds and confirming other token properties relevant for deploying these new markets.
Suggested iUSD Market Parameters
The proposed iUSD interest rate algorithm parameters and resultant interest rate curve for borrowers and suppliers are as follows: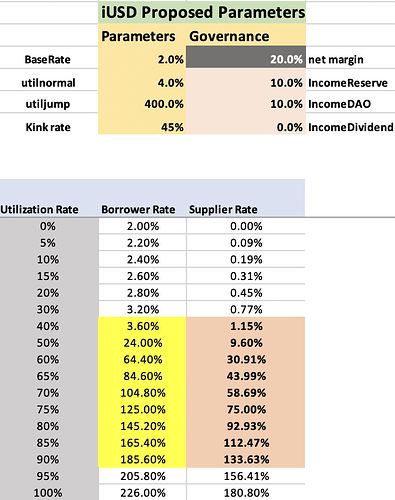 The proposed iUSD risk parameters are as follows: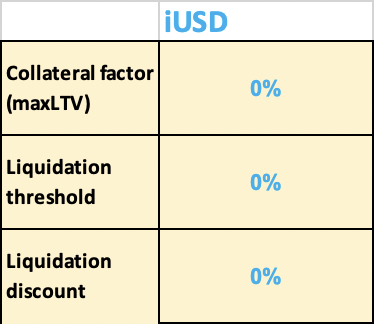 Suggested iBTC Market Parameters
INITIAL: The proposed iBTC interest rate algorithm parameters and resultant interest rate curve for suppliers and borrowers are as follows: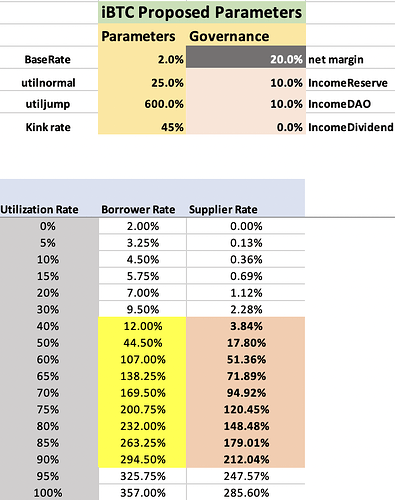 The proposed iBTC risk parameters are as follows: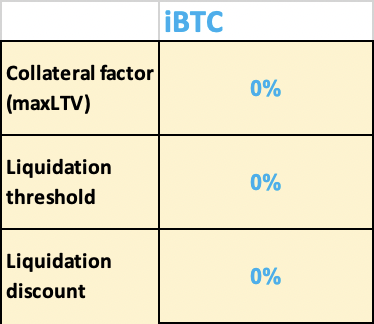 Suggested iETH Market Parameters
The proposed iETH interest rate algorithm parameters and resultant interest rate curve for suppliers and borrowers are as follows: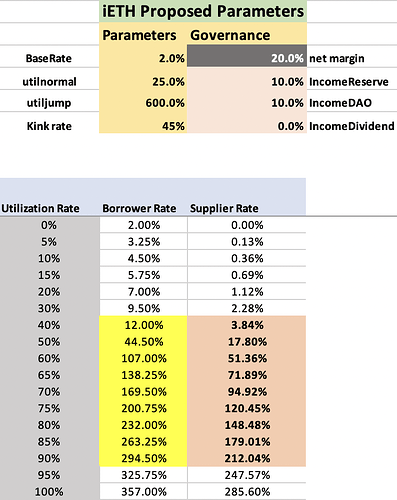 The proposed iETH risk parameters are as follows: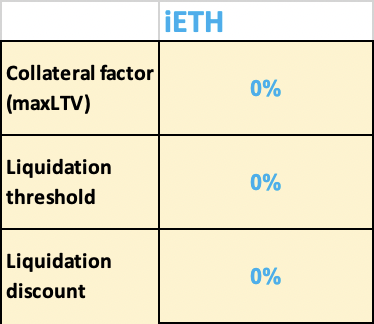 Do you support this proposal to add support for Indigo iAssets lending and borrowing markets on Liqwid v1?