Following an analysis of the Aave v2 market parameters for wBTC and the resulting interest rate curve and community feedback on the iUSD market parameters an updated set of market parameters for the iBTC and iETH markets are being proposed.
The wrapped BTC interest rate model can be viewed here: Aave - Open Source Liquidity Protocol
Due to the similarities of the Indigo iBTC and iETH assets (i.e. market cap, daily volume, liquidity, protocol risk) we propose the exact same market parameters for iBTC as for iETH.
The initial market parameters can be viewed in the original new markets temp check here: Proposal: Add support for Indigo iAssets (iUSD, iBTC, iETH) on Liqwid v1
The updated market params are as follows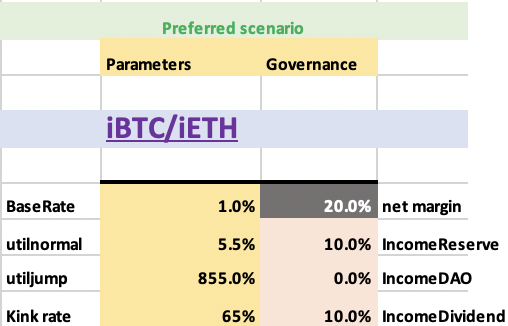 The resultant interest rate curve is as follows: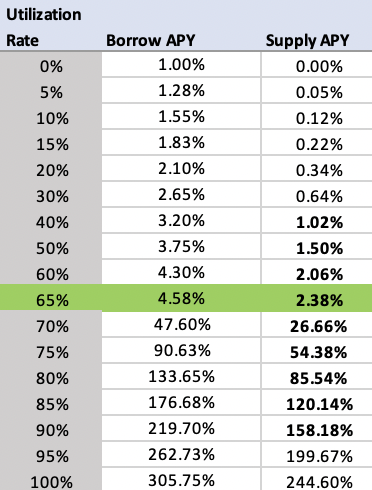 There are no changes to the initially proposed risk parameters: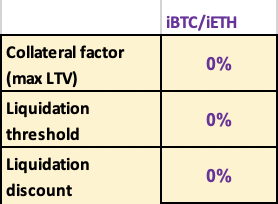 Do you support this proposal to add iBTC and iETH lending and borrowing markets on Liqwid v1?