Summary
This is a proposal for creating a new liquidity market to support LQ lending and collateral use on the Liqwid v1 protocol.
Reasoning
As the Liqwid protocol's native governance and utility token adding support for LQ lending is a milestone proposal which will expand the token's utility within the protocol from its initial governance and staking functionality. If this proposal is successfully passed LQ would be the first Cardano native asset supported on the protocol as a collateral asset. This would allow LQ holders to open LQ-backed loans in all other markets on the protocol.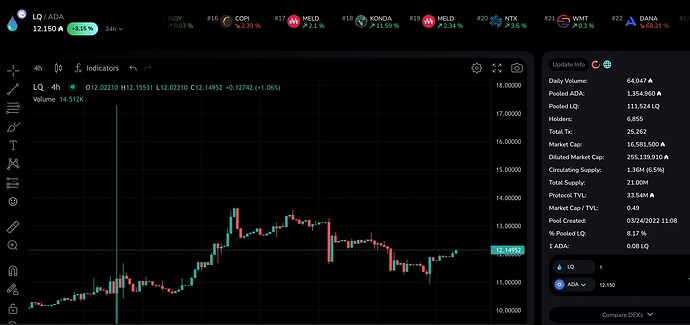 Similar to supplying the AAVE governance token in the Aave protocol, we propose to make LQ a supply-only asset that cannot be borrowed from the protocol to mitigate any governance risks/attacks. This means the supply APY will be 0% and there is not the normal interest rate curve that exists for each other market on the protocol (see the screenshot for the AAVE market details on Aave's Etheruem market below).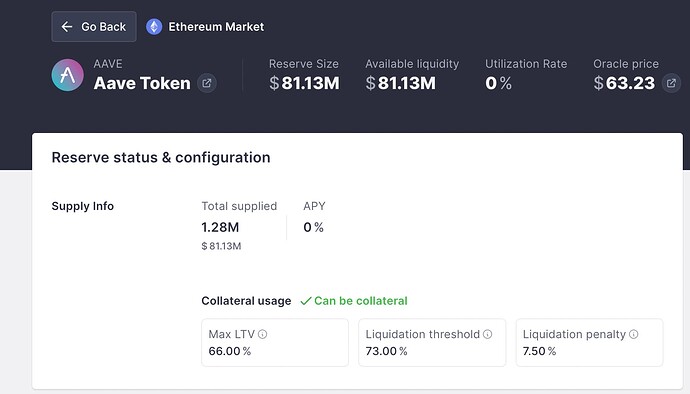 *As a result of no borrow ability on the protocol the LQ market will not be incentivized at launch (no LQ user distribution rewards).
NOTE: The core team is currently analyzing the technical complexity involved in enabling supplied LQ to be staked and used as collateral while simultaneously earning staking rewards via Agora staking. This New Markets proposal will be updated with the final analysis shortly.
The proposed LQ risk parameters are as follows: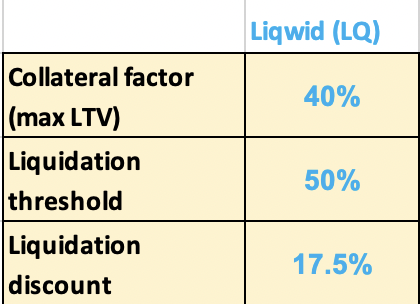 This New Markets proposal is now open for community discussion and feedback.
Do you support this proposal to add support for LQ lending and collateral use on Liqwid v1?